"Looking Up" is Josep Lluís Mateo's interpretation of some of the images that make up The Challenge of the Chamfered Corner, an exhibition in which the photographer Rosa Feliu portrays the complexity of Barcelona's chamfered corners, a hallmark of the city.
The exhibition, which features the architect's text, takes us through the iconic neighbourhood of the Eixample, rediscovering places that shape Barcelona but usually go unnoticed.
The Challenge of the Chamfered Corner forms part of the Collections series of the Historical Archive of the COAC.
Opening: 19 February 2021
Exhibition dates: 19 February – 3 April 2021
Opening times:
Monday to Friday, from 10:00 to 19:00
Saturdays from 10:00 to 14:00
Venue:
COAC – Col•legi d'Arquitectes de Catalunya
(Architects Association of Catalonia)
Mezzanine at Plaça Nova, 5
08002 Barcelona
Looking Up
One of the many unique and attractive moments in Ildefons Cerdà's Eixample project in Barcelona is the way it organizes the built layout of the blocks, relating the two dominant orthogonal geometries through a 45-degree turn.
These are the corners.
In spatial terms, of course, this gives rise to a sequence of streets, linear spaces that are rhythmically transformed into squares, into points. But here we are not dealing with space; we are not looking at the ground, now muddy and chaotic. Here, Rosa Feliu suggests that we look up and contemplate the shape of this jagged line that appears as a repeated exception, from the outset a challenge of design and form.
The work presented here, in the best tradition of documentary photography, offers us the comparative contemplation of the phenomenon under analysis. The appropriate selection of case studies, matching the conditions with which they are presented—viewpoint, light, scene setting—produces interesting design issues.
Without pretending to be exhaustive, I would point out the following: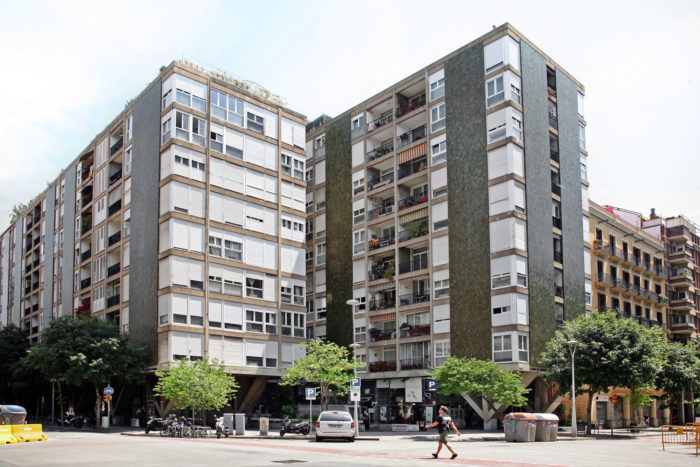 1. The presence (at moments) of the empty space, typical of the modern tradition, the negation of the exception.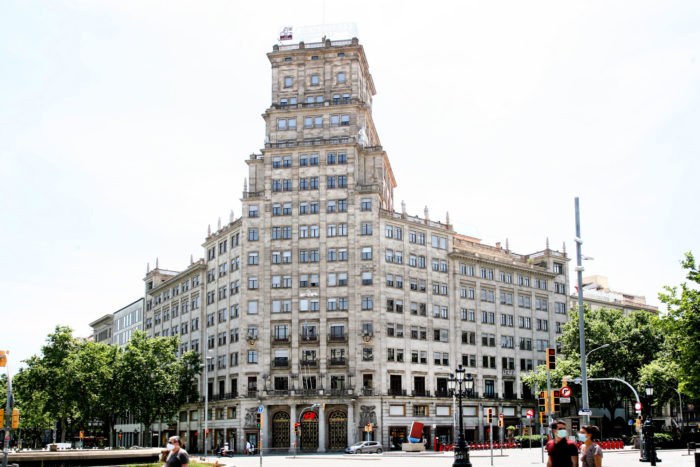 2. At the other extreme, and more attractive to me, its opposite; finding, in the exception, faced with the square, the moment to rise, to build the volume, to make more sculptural compositions.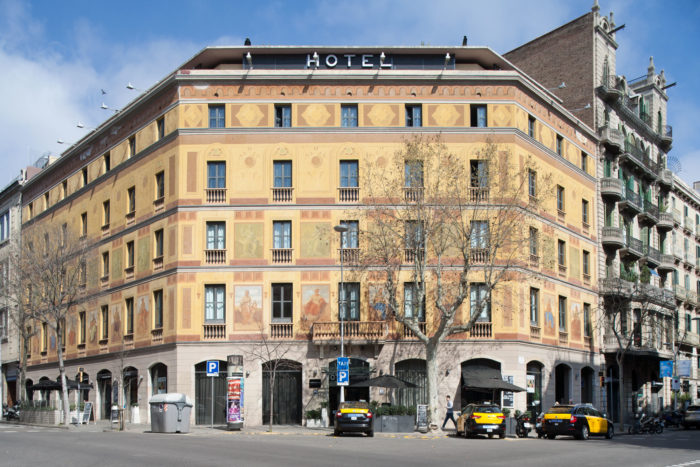 3. Though the normal thing would be to work with the surface, marking the continuity of the line and accentuating the pictorial difference, the painted or textured canvas that folds.
Empty space, volume, surface, also conditions of the urban project.
Josep Lluís Mateo