Aftermath. Architecture beyond Architects – Venice Architecture Biennale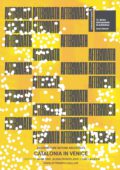 View all plans
Excerpt from JLM's conversation with Jaume Prat, Isaki Lacuesta and Jalena Prokopljević in the framework of the Venice Architecture Biennale. Aftermath. Architecture beyond Architects.
Designing
The question of how one designs embraces various things. One component is the use […] but that's not everything […] The project depends on the dialogue that is established with the exterior […] With my works, I have the sensation of coming to a place that has to be completed and, if possible, improved. […] We operate with the void—a relative void. We start in a place that is a site, we put something there, and a magical operation almost inevitably transforms what exists.
It is always a question of relation. Not just with the physical reality that surrounds us, but with the social and economic reality, among others—synthetizing ideas into built matter.
Being an architect
The work of an architect is to turn liquid into solid. To turn aspirations, dreams and human needs into something physical, that has volume, that you can touch, that is conscious.
Buildings move on
Buildings move on. You accompany them for a while, then they have to get on with their own lives. […] The theme of use is a very complicated one. […] We have to allow freedom for use. To accompany them, if possible, and, if it's not, to allow them freedom so that this space can be used attractively.
Matter weighs me down
I'm more interested in lightness than in density or stability. I'm interested in transparency, though not in the more classic sense of the word as referred to glass. I'm more interested in the ephemeral than in the timeless, immaterial solidity of things. I've always tried to highlight the more immaterial conditions: light, reflection …
Architecture needs interaction
I don't believe that participation defines the result. Participation can announce certain things or define issues, but there is someone who formalizes history. And that is our role. It is a mistake to leave the result of the built world, the final synthesis, as a pure object of participation—in fact, it's impossible.